You will often hear me say that if there is compatibility and chemistry between two people, things between them just click easily – without games, without unnecessary drama, without desperate attempts to attract someone's attention. If you have to put a lot of efforts in order to trick the other into being in a relationship with you, this relationship is just not worth it.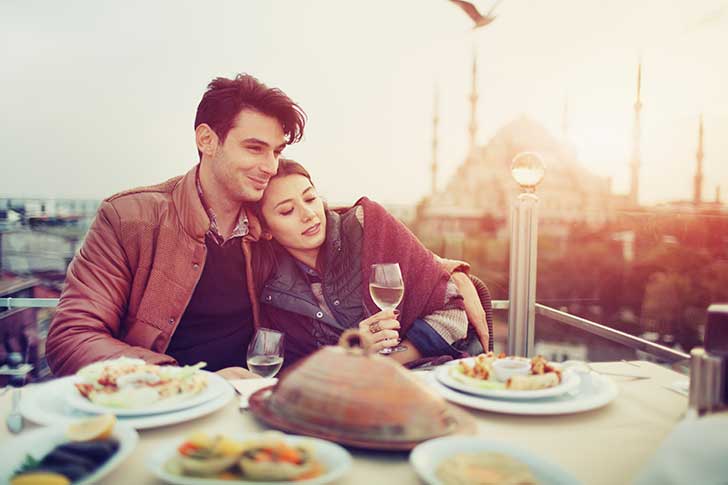 The moment when you meet someone with similar interests and values, who is attracted to you, things between you will gust happen.
BUT! Unfortunately this good beginning doesn't guarantee you a happy ending.
Many people are convinced that there is someone somewhere who is just perfect for them – a soulmate or whatever… The tough true is that there are bunch of people out there who are compatible with you on a different degree, yet being in a committed relationship with anyone of them would take some effort from both sides. You both will have to decide on what you can compromise and why.
This process requires attention and good communication. In the fairy tales the loving birds overcome many obstacles and then they live happily ever after. In the real life if there is mutual attraction it is easy to fall in love and spend a few great weeks under the sheets without complications, but then things become real and you have to put some efforts to keep it beautiful. At some point you will start putting up with someone's relatives, bad habits, emotional baggage and this person will have to deal with yours. You will have to be strong enough to mind your own problems and contribute to solving your mutual issues in order to keep the relationship going. I am not trying to scare you, but you should be prepared for that.
All these obstacles on the way to the strong and committed relationship are easier to overcome if you put some effort to know each other better. Even if initially you don't plan anything serious, you should be opened and talk this trough. Share your goals, dreams and preferences with the other person. Show him/her where you are in your life now; this way even if you break up there won't be unnecessary drama and if you don't, it will be a nice honest beginning of a serious relationship.
In any case, you have to care about the other person and be able show it. You can't decide to be honest with some people and to be a total jerk with others this just doesn't work! Your soulmate will appear in your life one day and this won't be some shiny stranger in the club… it will be the person who will have already been with you for weeks (or months).
Want to chat about this article? Leave a comment below or send me an email with your thoughts and don't forget to like us on Facebook.
If you like my writing, you can donate some small amount of money so I can dedicate more time to this webpage and to consult people in need via e-mail.
Thanks in advance!